We Are Family Senior Outreach (2018)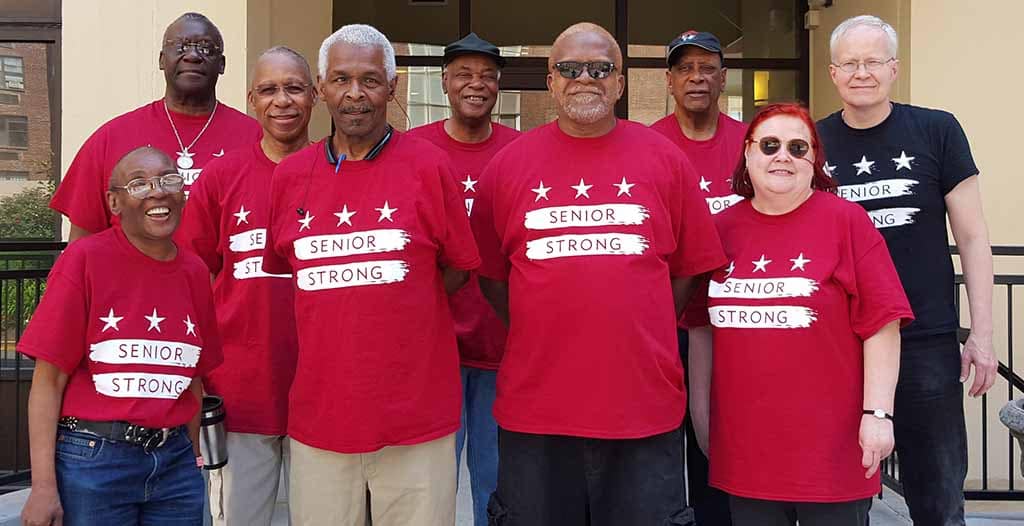 We Are Family Senior Outreach
Washington, D.C.
We Are Family has an interesting beginning. It was started as the result of a contribution from, and volunteer involvement of, people in the punk music scene in Washington, D.C. We Are Family helps to bridge the gap between seniors who need services and the services that are available – and often unknown to the person needing help. From serving 50 seniors in 2004 to over 725 seniors monthly in 2018, We Are Family provides monthly bags of food, shopping trips, farmers' market produce deliveries, birthday recognition, Thanksgiving baskets and holiday gifts.
We Are Family received a $10,000 in 2018 for its food program, as the need for food for low-income seniors is rapidly increasing. The primary goal is to ensure consistent access to nutritious food, whether through food delivery or shopping transportation. Although located in the heart of a major metropolitan area, it is difficult for many seniors to access low-cost, nutritious food without some form of assistance.
Although the food program is a primary focus of We Are Family, the food program is often the entrée into the difficult life of a senior. Ms. Black's long-term partner became seriously ill and needed to move into long-term care. Because of the loss of her partner's financial support, Ms. Black faced eviction. Ms. Black confided her troubles to the volunteer who delivered food. Quickly, she was put into contact with people who could help. She was able to apply for emergency assistance, get help in court regarding the eviction, find a way to afford her medication, and work with her case manager to restore her disability benefits.
To learn more about We Are Family Senior Outreach visit: www.wearefamilydc.org.