Virginia Peninsula Foodbank (2019)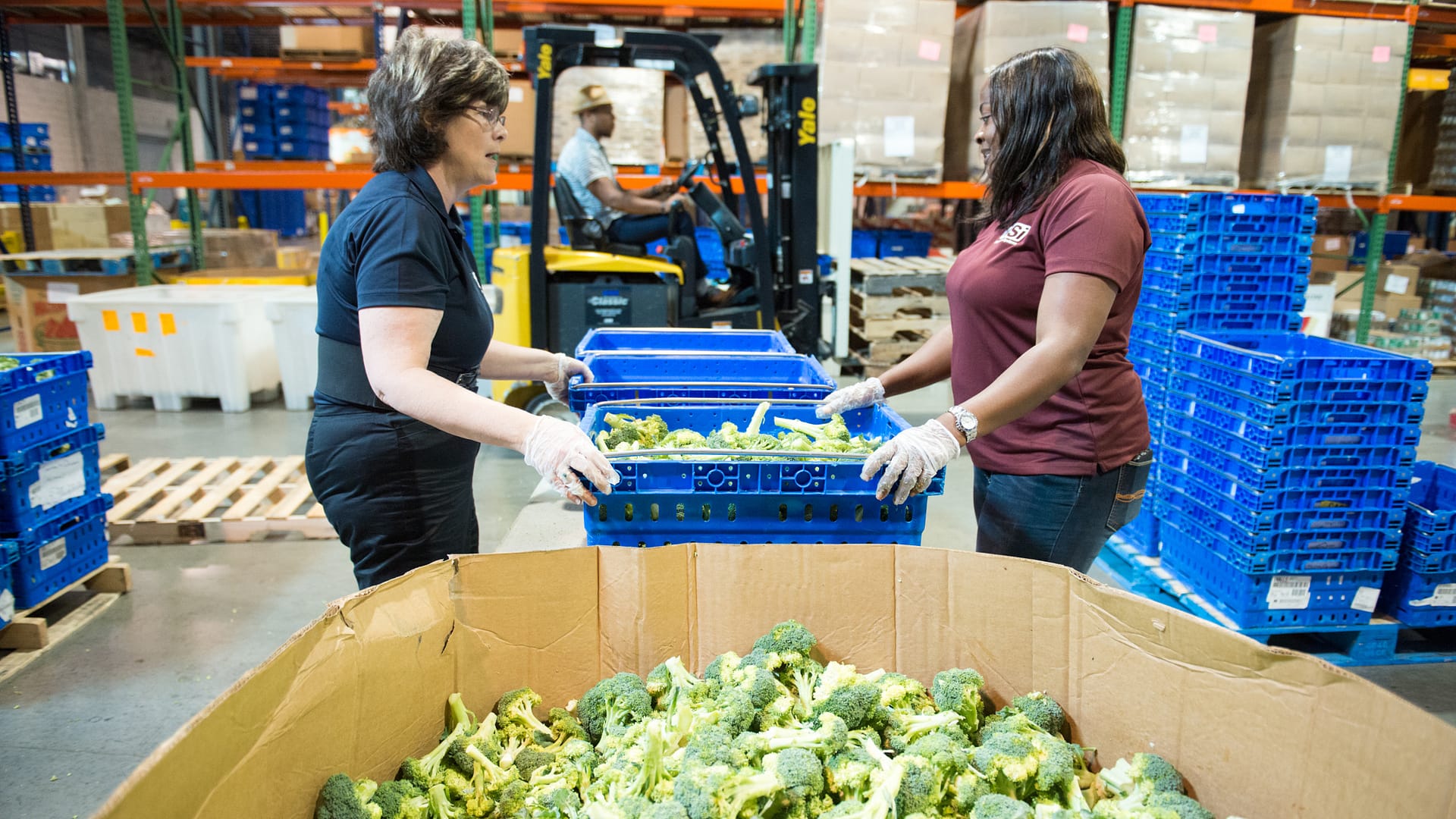 Virginia Peninsula Foodbank
Hampton, Va.
Since its founding in 1986, the Virginia Peninsula Foodbank (VPF) has provided over 148 million meals to low income residents of the Tidewater region of southeastern Virginia. The primary programs include food distribution to community agencies, Food for Kids Backpack Program, culinary and life skills training, and the mobile food pantry. In addition to the 36 full and part time staff members, over 6,900 volunteers make sure that their neighbors who struggle with hunger have the needed support and comfort.
The 2019 grant of $10,000 awarded to VPF, helped to ensure that low-income older adults who rely on the mobile food pantry would have the same access to the kinds of fresh fruits and vegetables as those clients who have transportation to the pantry sites. Because the mobile pantries are not available on a daily basis at the senior housing complexes, the fresh fruits and vegetables must be varieties that have a longer "shelf life" than most other produce.
E. especially enjoys the fruits and vegetables she receives at the VPF mobile pantries. One month, her eyes opened wide when she saw she would be receiving apples in one month's distribution. She told one of the volunteers that she and her older brother used to eat red apples together growing up, and for many years, she believed that if she swallowed one of the seeds, an apple would grow in her stomach. When she got married and had children, she used to sit outside with her son and daughter after they got home from school and eat an apple. Many times, she said, it was the main occasion for them to communicate with one another. To E, apples represent family. She remarked that once she got older, she regretted not being able to get all of the foods she used to enjoy. Although she now has to cut fruit up because her teeth are not as strong, the feeling of warmth and family is stronger than ever.
To learn more about Virginia Peninsula Foodbank visit: www.hrfoodbank.org.