Southern Maryland Tri-County Community Action Committee, Inc. (2018)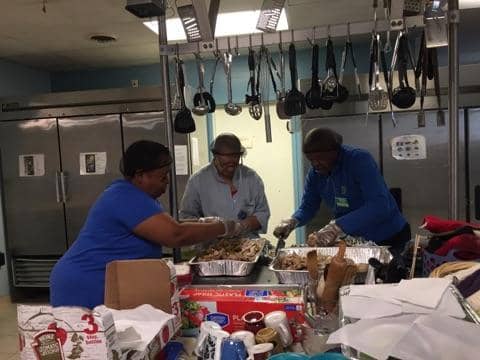 Southern Maryland Tri-County Community Action Committee, Inc. (SMTCCAC)
Hughesville, Md.
Established over 50 years ago as a part of the "War on Poverty", the Southern Maryland Tri-County Community Action Committee (SMTCCAC) has worked since then to help low-income citizens achieve self-sufficiency and stabilization; many clients are older adults. Among the many services offered are assistance with finding employment, medical day care, food assistance, job training and finding companions for homebound, isolated seniors.
The 2018 grant of $10,000 was utilized by both the Friendly Health Services, which operates a full day Adult Medical Care Program, and by the Senior Companion Program. These programs provide either medical assistance or access to medical care; they also make sure that seniors are eating nutritious meals, helping to reduce malnutrition and hunger. Funding is needed to make certain that there is sufficient staffing and programmatic budget to keep these needed programs operating as effectively as possible.
A Senior Companion Program volunteer, Ms. Elsa, was asked to provide support to a woman who was hearing impaired. Ms. Elsa was concerned that she might not be able to communicate with her new client. However, SMTCCAC staff trained Ms. Elsa in sign language and she is now able to enjoy talking and visiting with her client.
To learn more about Southern Maryland Tri-County Community Action Committee, Inc. visit: www.smtccac.org.