Shenandoah Valley Lutheran Ministries (2018)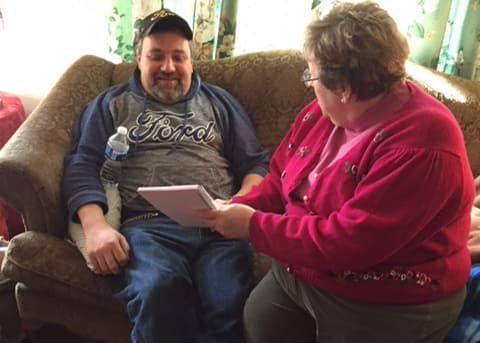 Shenandoah Valley Lutheran Ministries (SVLM)
Toms Brook, Va.
Begun as a grass-roots effort of several Lutheran congregations in the Shenandoah Valley, Shenandoah Valley Lutheran Ministries (SVLM) explored a variety of ways in which these congregations could work together to expand their outreach ministries. SVLM helps feed children of low-income families through its "Luke's Backpack" program and provides needed hygiene supplies to seniors. Recognizing the need to address the health care needs of low-income seniors living in remote areas, SVLM also established a parish nursing program.
The $10,000 2018 grant provided compensation and expenses for the part-time parish nurse who provides basic screening and health education to isolated seniors. In addition, the parish nurse is able to address some of the spiritual needs of the people she serves, by praying with them and providing appropriate referrals to other sources of religious and spiritual support.
In January, several of the parish nursing's clients faced being admitted to hospice care. Despite the difficult health circumstances, the parish nurse wanted to recognize the friendship among the clients who were life-long friends. A party was organized to celebrate life, sisterhood and friendship. The family of one particular client was deeply touched by this effort as they mourned their mother who died shortly thereafter.
To learn more about Shenandoah Valley Lutheran Ministries visit: www.svlm.org.