Maryland Consumer Rights Coalition (2019)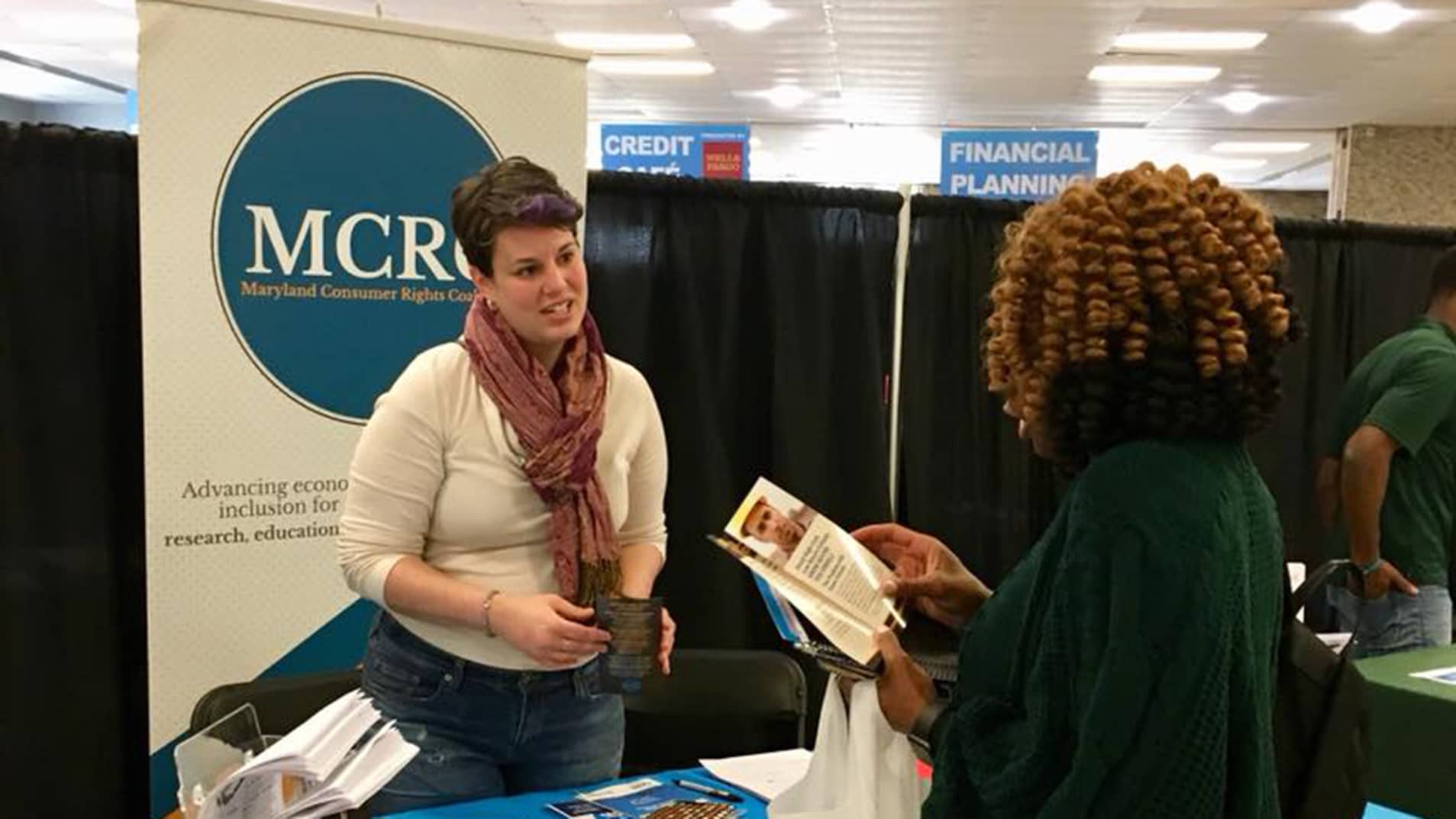 Maryland Consumer Rights Coalition
Baltimore, Md.
Established in 2000, Maryland Consumer Rights Coalition (MCRC) focuses on "kitchen table" consumer issues such as housing, education, transportation and financial services. In particular, it addresses predatory financial transactions and systemic issues that keep low and moderate-income families mired in poverty. In 2015, it added the Securing Older Adult Resources (SOAR) program to provide consumer education and referral services to more than 600 older adults in Baltimore City.
The $10,000 grant was awarded to the SOAR program to continue and expand MCRC's outreach into the older adult community. The financial insecurity of older adults can undermine the stability of neighborhoods by decreasing social connections and prompting homes to fall into disrepair. The grant will help MCRC educate an estimated 1,300 older adults about the Homeowner's and Renter's Tax Credits that are designed to make housing more affordable, particularly for older adults. Homeowners and renters can receive up to $1,000 in credit, thereby significantly relieving income insecurity.
A client of MCRC wrote the following:
In December 2016, I was called into the administrator's office and [was] fired. I was devastated. I was 66-years-old and wanted to work until my new car would be paid off and my Social Security check would be enough to support me. Being single for 20 years, I was independent and comfortable with my lifestyle. Now, my world was upside down.
While searching online, I came across a "Renter's Help" program and contacted the Maryland Consumer Rights Coalition. A most delightful staff member did an interview and took my application. This was all new to me; I prayed I would be accepted so I wouldn't lose my apartment. She was wonderful, kept in touch with me, and answered every email promptly. One day she said I was accepted and would receive a check in the mail. I was so very happy.
I was able to keep my apartment of 15 years. I wouldn't be writing this letter of gratitude without the SOAR Program! I hope others will be aware that this wonderful program exists. Not a day goes by that I don't feel blessed to have found this help. 68 years old, single, jobless, but NOT homeless!
To learn more about Maryland Consumer Rights Coalition visit: www.marylandconsumers.org.