Laurel Public Library (2019)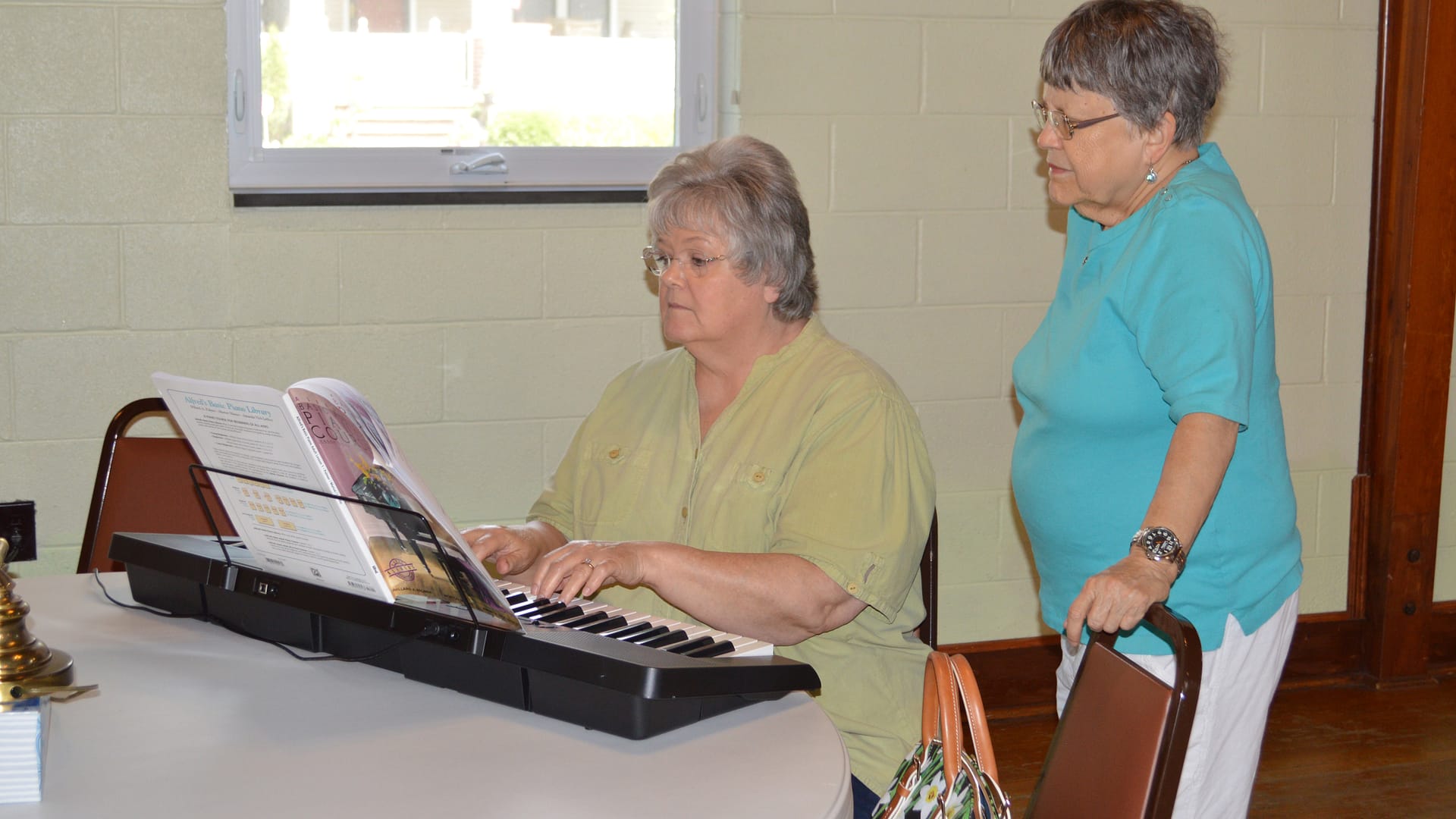 Laurel Public Library
Laurel, Del.
The Laurel Public Library (Library) was established in 1909 and its mission is to improve the quality of life in the community by providing a safe and welcoming place where anyone may pursue reliable information and personal enrichment. The Library, along with other organizations, offers a variety of cultural activities to individuals of all ages who live in a rural part of Delaware. 16% of the Library's patrons are older adults who can combat isolation and memory loss by participating in library programs.
The Library was awarded $4,850.00 to establish a program of group piano lessons for older adults at two locations. The goals of this program are to provide opportunities for seniors to learn or hone music skills, form and expand social connections with fellow attendees, and develop a sense of community. This will result in the use and expansion of brain and memory skills, which will foster health and delay dementia and related conditions.
At the end of the ten sessions, all participants were asked to evaluate their experiences in learning to play the piano. Some of the responses were:
"This is a great program for those of us who want to keep our minds sharp. I couldn't afford traditional lessons. I hope we can benefit from another grant. Thank you for the opportunity."
"I met people that I hadn't known before and developed new friendships! We had a lovely group, and our instructor was outstanding!"
"One participant and I performed a duet on a very simple piece. We had a social with all classes…It's so nice that this can be done for seniors."
"This has been a bad year for me in terms of my health. It's hard to forget that I'm dealing with serious problems. But when I play the piano, I am able to be free of those worries."
To learn more about Laurel Public Library visit: http://laurel.lib.de.us.